This is Delaney. She is my little sis. She is as cute as a button. Dee and I are alot alike in more ways than we'd like to admit. She is the middle child and a little shy, but she's got a wit that could kick yours in the pants. She's the miracle baby. She almost died when she was born and we were told she would probably die before she was nine. Delaney is now 13 and the brightest, sweetest, most spirited young woman on the planet. She's quirky and bizarre, and I love her to pieces! So here is our adventures from today:
I was supposed to go to class this morning and then I was going to go to the mall to get something for tonight's Twilight premiere. But then due to the strangest dream I have EVER had, I fell back asleep and woke up as my class was starting. Oops! Well then I decided to go to the mall anyways, and since Dee is as much a fangirl as I am I thought why the hell not take her along. So Dee and I were talking this morning getting ready to go and mentioned that she cannot wait to get her hair cut. For like a month and a half she has wanted to get her hair cut like the Ashley Greene in Twilight. Ashley Greene plays Alice Cullen, and has some pretty freaking cute hair:
I thought she'd look really cute with her hair like this. It's quirky and funky and pretty adorable. So I jokingly said to Dee "yeah well we could go get it done today." So off we went to Hot Topic to go buy Twilight tees. Then we went and got her hair cut.
Before: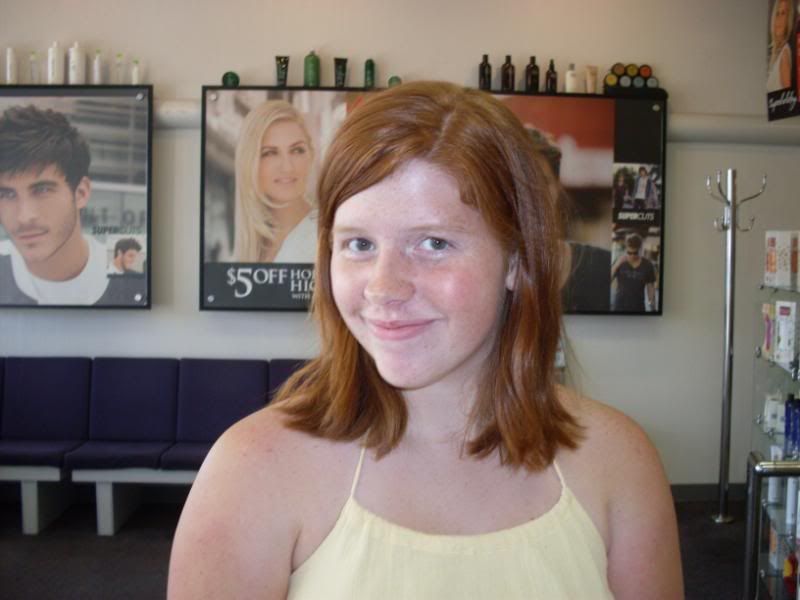 And the incredible after: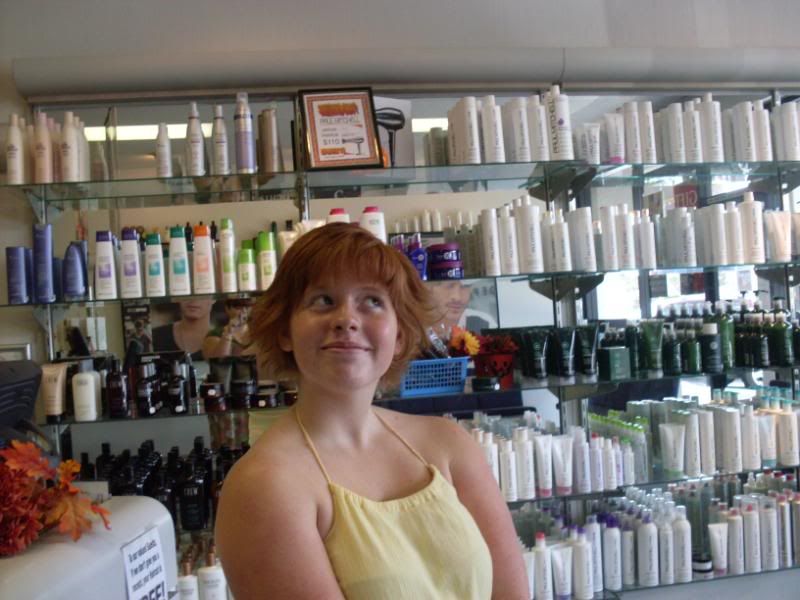 And this one: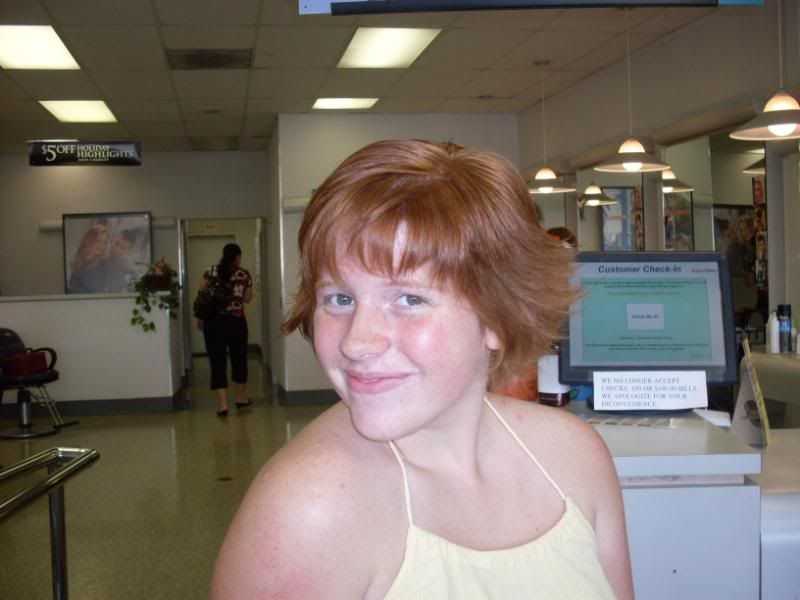 So all in all it was a highly successful morning. We bought tees for tonight and Delaney got a poster for her bedroom, and we picked up our tickets for the movie and got everything planned! I'm so excited! I will post pics of us in our shirts tomorrow! So go see the movie and have fun!